What is a garden chair?
Garden chair, also known as outdoor chair is a type of furniture specially designed for outdoor use. It is usually made of materials that are resistant to weathering oxidation.
Simply understood as the name implies, outdoor chairs (garden chairs) are exteriors placed outdoors, usually dining tables and chairs, outdoor cafe chairs or relaxing balcony chairs, suitable for homes with large outdoor spaces. Spacious balcony or large airy garden. This is also an ideal place for family members to gather and chat with each other.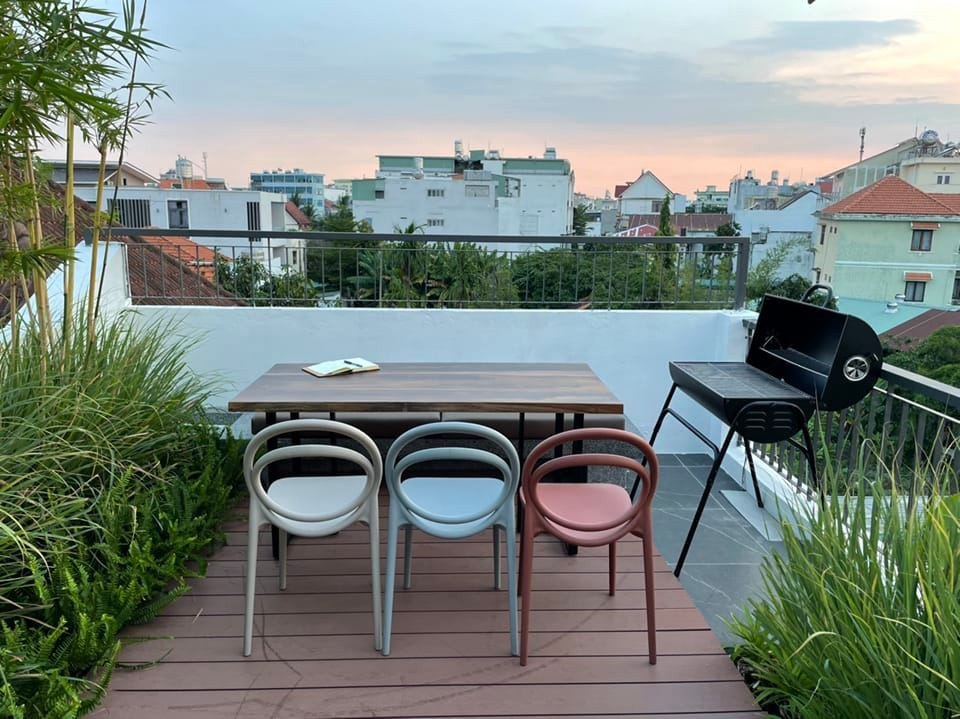 A green and fresh space combined with high-class garden furniture promises to be a place of relaxation and entertainment, helping you relieve the pressure. To help homeowners watch and enjoy delicious food and perfect cups of tea in their garden, many garden furniture products have been launched, ranging from designs to styles, color, material to price, meet the needs of every customer.
The history of the garden chair
The oldest extant examples of garden chair furniture have been found in the gardens of Pompeii. Around 1840, Janes, Beebe & Co produced one of the first mass-produced cast iron chair products in America.
Types of garden chairs
The most commonly sold garden chairs are made of plastic, wood, aluminum, wicker and wrought iron.
Wooden garden chairs can be affected by exposure to the elements and therefore need to be treated periodically. Teak is a commonly used material for outdoor furniture. It naturally contains silica, which helps it resist fungal decay, many water effects (such as rotting, swelling, and warping), as well as chemicals. It is also resistant to fire, acid and alkali
When teak is oxidized, it loses its original appearance but regains a majestic almost silver sheen. Many owners love the aged look of teak and because of its resistance to rot and destruction, it can be oxidized by the environment for a long time without needing to be reworked.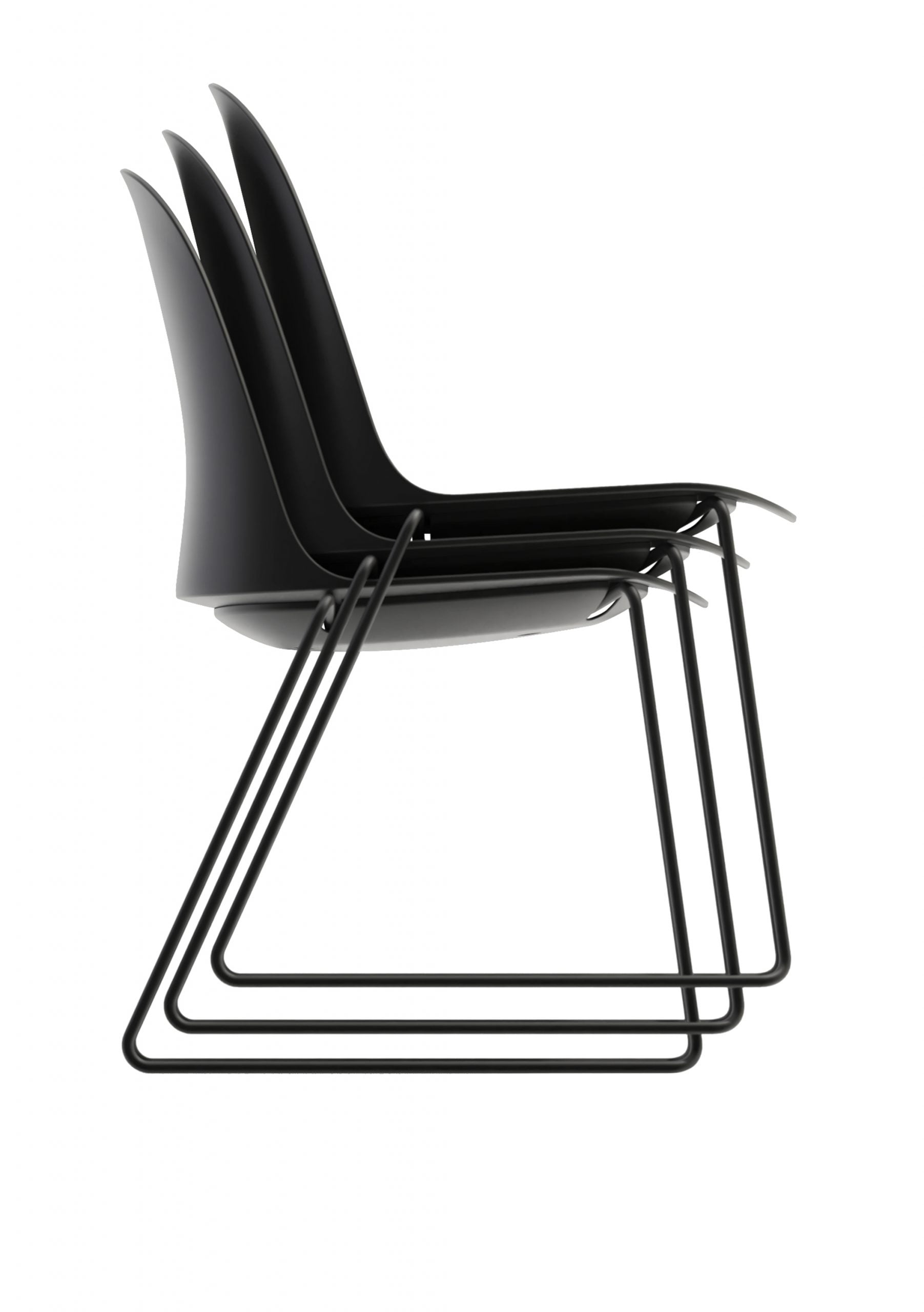 Aluminum garden furniture is stronger and more durable. However, if the protective coating is compromised, it will corrode.
Garden plastic tables and chairs are waterproof, so they can be left outside all year round.
Waterproof outdoor furniture is usually made of materials such as mahogany, teak, cast aluminum, PE wicker, plastic wicker, and PVC. These materials are durable and can withstand the elements like wind, rain, and sun.
See more:
Types of popular garden chairs today
Plastic garden chair
Wooden garden chair
Metal garden chair (iron, aluminum)
Stone garden chair
Garden chair made of monolithic cement
Why are plastic chairs the most popular garden chair today?
Why are outdoor plastic chairs so popular? Compared to outdoor iron chairs or tables, iron chairs, wooden terrace tables and chairs or garden rattan chairs… what are the models made from plastic that are more attractive and outstanding? Below will be the answer that you can refer to to know where the attraction of plastic garden chairs comes from.
Aesthetics
It is undeniable that the outdoor coffee tables and chairs or the plastic terrace tables and chairs today have a very beautiful design. There are not only hundreds of models, but plastic outdoor table chairs are always capable of creating very good accents. If outdoor tables can create a luxurious and classy look, plastic chairs will bring a sophisticated and modern aesthetic.
Durability
Outdoor plastic chairs also stand the test of time. Because most outdoor tables and chairs or outdoor tea tables are made of high-quality plastic materials such as PVC, PP, etc. In addition to heat-resistant, the chair can also withstand large loads. Can adapt to many conditions of rain, sun, wind, dust…
In particular, the color of the plastic chair does not fade over time. Especially with high-class outdoor coffee tables and chairs. Compared to the outdoor plastic rattan furniture or the beautiful outdoor wooden furniture, this is clearly the choice to save you a lot of replacement costs.
Price
Currently, the price of plastic outdoor chairs is also very affordable for Vietnamese users. Even when putting on the "weighing table" to compare prices with outdoor iron furniture or beautiful garden wooden furniture, the cost-saving effect when choosing plastic chairs is even higher.
Effective use
If the outdoor rattan chair gets dirty, it is difficult to clean. Outdoor iron tables and chairs are easy to rust. Outdoor wooden tables and chairs are prone to mold and damage, but plastic chairs are not. Most plastic tables and chairs are light in weight, small in size and easy to clean. The product is not only long lasting but also very convenient to use. This is also the reason why more and more people give preference to these plastic chairs.
What spaces are suitable for using garden chairs?
Used as a garden chair outside the house
True to its name, garden chairs will of course be suitable for outdoor gardens around the house. Gardeners are not only used to choosing outdoor iron tables and chairs, but high-quality plastic outdoor furniture sets are now also very popular. This is a decision to help create a new, modern and fun impression for the garden space. Because plastic chairs have a variety of designs and colors, the garden space is also more vivid and aesthetic.
Garden chairs can also be placed on the terrace
Many plastic outdoor seating models are chosen by many homeowners to place on the terrace. This is a limited space. Therefore, the outdoor plastic folding tables and chairs will be the perfect solution. The plastic outdoor folding chair or table models both bring high efficiency and do not take up much space.
The garden chair can also be used as a cafe chair, a very convenient outdoor restaurant
Beautiful outdoor plastic coffee tables and chairs are also a perfect choice. It is undeniable that placing outdoor coffee tables and chairs made of plastic material always creates satisfaction and comfort for the guests. The chair has a beautiful design, high durability and comfortable design for the user. Some popular models can be mentioned such as: outdoor plastic wooden tables and chairs or imitation wood plastic chairs …
Most outdoor cafes and restaurants now use plastic chairs because plastic chairs are light in weight, easy to stack to clean up after each day.
Types of garden chairs are commonly used
1.  Seat Model Cir11
This is a very popular plastic chair. It is suitable for spaces such as terraces, outdoor cafes in modern style.
2. Chair Model Eme21
Eme21 is an outdoor plastic chair with a backrest design. High quality molded PP material makes the chair very durable. Compact size, light weight. This type of single chair made of plastic is imported from abroad. This is the perfect choice if you want to have a beautiful garden table and chairs or combine with outdoor tables for cafes.
3. Chair Model Gai41
If you want a set of outdoor wooden tables and chairs, do not ignore this wooden leg chair. Gai41 wooden leg plastic chair is one of the attractive outdoor plastic chairs on the market. Has a unique and elegant design. High quality natural wood and durable PP plastic. This promises to be the choice to get the most beautiful outdoor dining table set.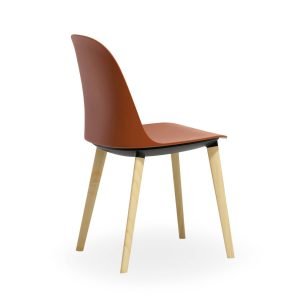 Address to provide prestigious garden chairs
Harmoor Vietnam Co., Ltd., experienced 25 years of experience in manufacturing high quality plastic chairs for export. We are always a supplier of plastic chairs in general and garden chairs in particular, always ensuring prestige with customers and product quality.
Harmoor Furniture is confident to be a reliable destination for you to get high-class outdoor plastic tables and chairs at the most attractive prices. The service is always committed to serving with the word Heart and prestige so that every customer who comes to us is treated like a "god".
HARMOOR VIETNAM CO., LTD
TOP SUPPLY AND MANUFACTURER OF TABLE FURNITURE IN VIETNAM