When intending to open a coffee shop and start decorating the interior, shopping for cheap, beautiful and durable furniture is what many shop owners are interested in. Especially in the coffee chair section. How to have beautiful chairs, stand out and still be stylish, the idea of ​​​​the owner is a difficult problem to solve? So what is the need to know about coffee chairs? Don't miss the article below!
1. What is a coffee chair?
Coffee chairs are no longer strange. It is a means to help people who come to coffee shops, milk tea shops, tea shops, etc. to relax, talk with friends or work. The coffee chairs are often designed by the owner in sync with the entire general style, giving users the most comfort. In particular, at present, coffee chairs are very focused on materials, colors, sizes, … to both increase the aesthetics of the space and meet the needs of customers.
2. What role does the coffee chair play in the interior of the coffee shop?
To be able to comfortably sit and enjoy coffee with friends, customers always choose comfortable, modern spaces or have a space and light context to make themselves feel relaxed and comfortable.
The beautiful coffee chair models not only help the owner to freely create space in his own way, but the interior chair also plays a very important role in creating value, aesthetics and level. Attract customers to the coffee shop. Other furniture in the coffee shop such as cup holders, glass jars, ornamental plants, coffee tables or coffee chairs are all very important to affect the quality of each service.
Comfortable, clean tables and chairs are a plus point for every coffee shop, especially the garden coffee shop. Moreover, choosing a bow chair is not easy, matching the style of the shop and comfort are the top two factors.
3. How to choose a coffee shop chair?
The chair needs to match the style of the shop
Before designing and shaping the shop, make sure you have predetermined the style you want to pursue. To be able to create synchronization, the furniture and interior decoration also need to have a slight direction of that style. Light wooden chair for classic, old-fashioned style. Fabric and leather seats for air-conditioned shops in a modern, minimalist direction. Soft plastic chairs for outdoor garden coffee shops.
See more: Types of coffee shop chairs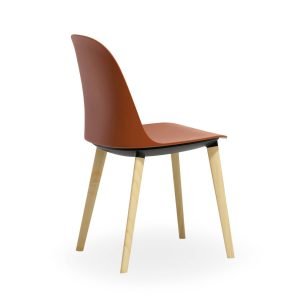 In fact, color has a great influence on the psychology and taste of each person when coming to a coffee shop. So how to get an eye-catching cafe design?. This depends a lot on how you choose the type of coffee chair with attractive colors. Warm colors such as brown and red contribute to impressing customers from the first time they set foot in the shop. The color of the coffee chair needs to be in harmony with the wall paint color, do not abuse too many hot or cold colors, but should alternate the colors in a scientific and reasonable way.
Pay attention to the arrangement of coffee chairs
When choosing furniture for a cafe, you need to pay attention to the area of ​​​​the space to arrange tables and chairs of the right size, the design must be diverse, with tables for one to two people. but there are also desk models intended for a group of users. This will help you easily organize the space reasonably.
Arrange the chairs in a moderate way with the space
Do not think that many tables and chairs can receive many customers and increase revenue. In fact, it can make customers uncomfortable, they have to squeeze each other in small spaces. The customers who come to the shop are to relax or work, the number of guests is too large, affecting the quality of the spirit, causing a loss of sympathy with the shop. The cost to buy chairs, please use for decoration or the quality of drinks and food at the restaurant will bring higher business efficiency!
Diversify the types of chairs in the shop
It would be boring if all the tables and chairs in the bar were the same. They create a feeling of being too formal and restrictive, losing the relaxed nature that a coffee shop should have. Moreover, the table models with different shapes also help to create ventilation and save space for the shop. Although it is said that it is necessary to follow the style of the shop, but customers also have their own preferences, the more diverse, the more customers they attract.
4. The principles of choosing coffee shop chairs you need to know
Usually, the advice on choosing coffee shop chairs is usually done by design experts, interior decorators or companies with long experience in manufacturing and supplying coffee tables and chairs. They have a lot of experience and knowledge in this field, your job is to find a reputable and experienced coffee chair supplier to maximize your goals. However, you also need to understand the basic experience and principles when working with designers, suppliers of coffee tables and chairs as well as when choosing a table and chair model for your coffee shop.
Not high prices are good tables and chairs!
In the coffee shop business, success means investing with the lowest amount of capital but bringing the highest return! You should choose models of tables and chairs with moderate prices, available for easy arrangement as well as replacement in case of damage. In addition, when running a coffee shop, you always have to "refresh" your coffee shop regularly if you want it to be always crowded, so why should you buy expensive coffee tables and chairs to make it difficult to change your style? tables and chairs, not creating a novelty in the eyes of diners every day?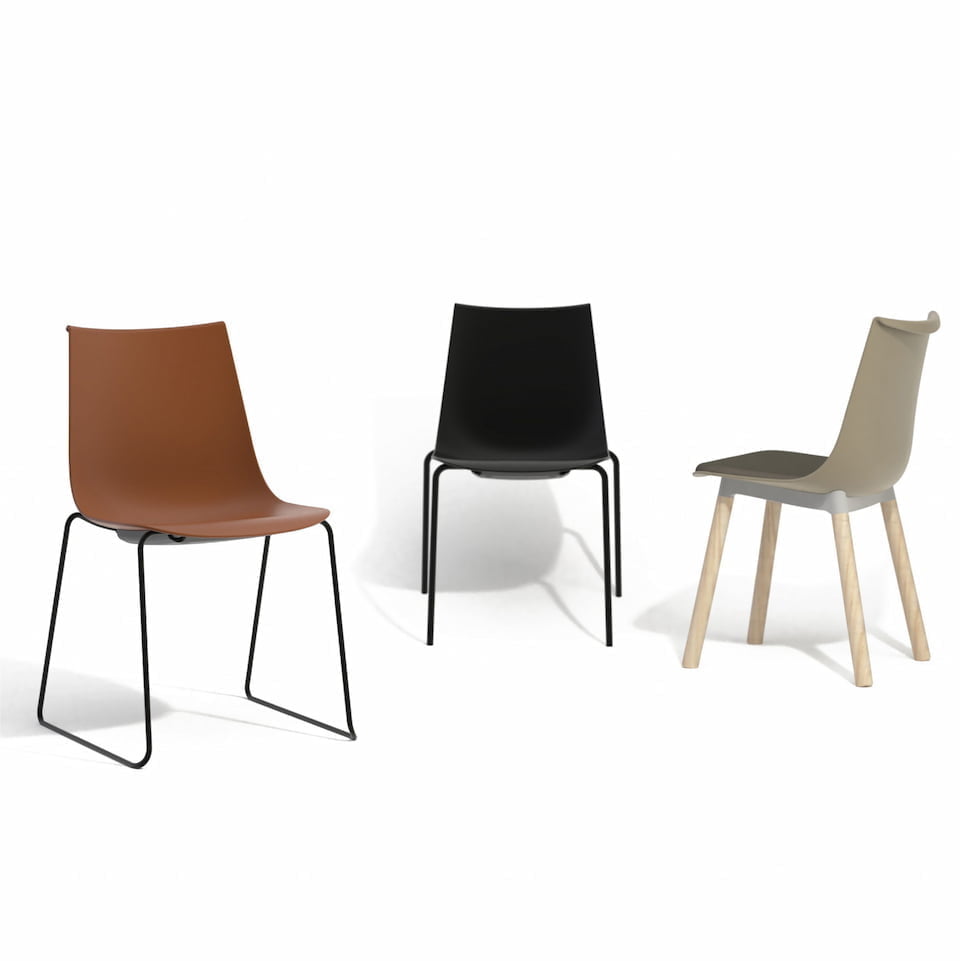 Absolutely not "greedy", do not arrange too many coffee tables and chairs:
It is not a good thing to arrange a lot of tables and chairs to make use of space. Many design units, establishments providing coffee tables and chairs will try to advise on the arrangement of as many tables and chairs as possible. However, placing too many tables and chairs will take up the space to decorate the coffee shop and the common passage. You also have to consider the space enough for employees and customers to feel comfortable when walking.
Arrange a spacious common aisle space at
And according to Harmoor Furniture's experience, coffee drinkers always prefer to sit in a crowded, full table than in a restaurant with many tables and chairs but only a few people sit. So why do you have to spend money to invest, buy many coffee tables and chairs?. The key point here is how to calculate the right number of guests, the number of tables at peak hours on the most crowded days (morning, Saturday night, Sunday) to arrange a sufficient number of tables and chairs, save costs and space. space to decorate the coffee shop.
Choose the color of coffee shop tables and chairs
Color today plays an important role, not only in aesthetics but also in feng shui for coffee shops. Harmonious and reasonable colors not only create a highlight for the coffee shop, but also impress customers. You should consult the furniture decoration experts to choose the most suitable color. The general color of the coffee table and chairs is in harmony with the wall paint color, do not abuse too many hot or cold colors, but should alternate the colors in a scientific and reasonable way.
Arrange from 3 to 4 models of tables and chairs, avoiding using only 1 boring coffee table and chair:
Coffee shops do not necessarily use only one type of table and chairs. In particular, Harmoor advises you a little trick to help you "cheat" the space for your coffee shop, which is that you should choose a square or long rectangular table instead of a round table. Because this will both save space, and can make full use of the small corners in the coffee shop, you can easily pull them together when there are large groups of guests who want to sit together.
Please consult the manufacturer of the table and chairs to choose the furniture that is really suitable for the purpose and ensures the durability as well as the unique features for each space in the restaurant.
Currently, on the market, there are many types of coffee tables and chairs, especially the surplus export tables and chairs of units specializing in the production of tables and chairs for export to the Korean, Japanese and European markets. Not only diverse in designs and models, high durability but also very affordable prices (because of industrial production in large quantities), enough for you to freely choose for your coffee shop such as: : wooden tables and chairs, wooden tables and chairs with iron legs, folding tables and chairs, iron tables and chairs …
5. Best tips for you to choose the perfect coffee table for your coffee shop.
Comfort level
The first thing you need to consider when you want to buy the perfect coffee table for your coffee shop is how comfortable it is. Sit and check, feel the comfort that you. Test your posture by sitting in a chair. Check the back of the chair whether it is straight or curved. What posture is most suitable?
See more:
Height and weight
Are you considering high chair, low chair or medium chair? In my opinion, the coffee shop is located where people need to sit for a long time, in this condition low and medium chairs may be best, in addition to check the weight of the chair. The type of chair for the coffee shop should not move while sitting, it will disturb the customers.
Design and features
The design and features of the coffee shop chair is also very important to check before buying it. A well-designed coffee chair will dramatically increase the look of our coffee shop, right? This is a personal choice of each person, but you should buy coffee chairs to highlight your coffee shop.
Those are a few simple tips for choosing the best table and chair for your coffee. Focus on it first and then learn a few more tips to make your coffee shop perfect with multiple views.
6. Types of coffee chairs by material
On the market today, there are many types of coffee chairs that you can choose from. In which, classified by material, people have the following types of chairs:
Wooden coffee chair
This chair model is most popular in coffee shops or even family living rooms with its classic design. Wood creates a feeling of luxury, warmth and comfort. Moreover, the durability of wooden coffee chairs is usually quite high. The chair can be either unsupported or with a backrest. The lines of wooden coffee chairs are often very delicately designed, with some models even highlighting the wood grain. Using wooden coffee chairs, you can also decorate by using small pillows to make the space more romantic.
The outstanding advantage of wooden coffee chairs is solid and durable. The chair designs are diverse and customized according to customer requirements. The chair can be suitable for many spaces from elegant and modern to classic and innovative spaces. The downside is that the chair has a high cost and is also quite hard, so sitting for a long time is easy to cause back pain.
Iron coffee chair
Although this chair model is not new, when it comes to convenience and aesthetics, the iron coffee chair still wins the favor of users. The chair can be used in any restaurant space, depending on the structure and design. Iron is often curved, cut with high technology and powder coated to make the chair durable, colorful, even with unique models. Iron coffee chair has very high applicability when it can be placed indoors as well as outdoors.
The advantage of iron coffee chair is that it is not affected by the weather, the weight of the chair is also lighter than wood, so it is convenient to move. The cost of iron coffee chairs is not too high and does not have to be replaced as often as chairs made from plastic.
Plastic coffee chair
This is definitely the type of chair with the least investment cost and is suitable for sidewalk shops, shops that are aimed at dynamism and young, popular, students, etc. The advantage of this type of chair is that low cost, many models and many different designs for you to choose easily.
The material is quite light plastic, so it can be moved flexibly. Moreover, the color of plastic coffee chairs is also more diverse than other materials, there are even transparent transparent chairs. In addition, plastic coffee chairs, if made from PC plastic, will be more durable, not susceptible to termites, damage or breakage.
The disadvantage of plastic coffee chairs is that the life is not high, after a period of use, the chair is easily old and has to be replaced.
7. The cost of buying a coffee chair
Depending on the material, model, quantity and size, coffee chairs are provided with different prices. Usually, the large wooden chair models and the old and precious wood will cost more than the rest of the chairs. The lowest cost in the market are plastic chairs. However, with PC transparent plastic chair models, the price is also quite high, no less competitive than wooden coffee chairs.
Coffee chairs are also available in sets or individually, and chairs with tables are also available. Depending on the design style of the restaurant, you can choose the appropriate chair models. Meaning, the cost will also not be the same. It's more economical to buy a set of chairs if you want to be consistent. In addition, there are lounge chairs or benches, even buying one will increase your costs.
To have beautiful coffee chair models at a moderate cost, you should refer to many different models and suppliers to get the best price. Besides, if you order more seats, there will be suppliers with very high discounts for you, thereby reducing costs.